RECENT EVENTS
FAITH COMMUNITY BAPTIST CHURCH PRESENTED A
BLACK HISTORY MONTH CONCERT FEATURING EVANGELIST SERENA FORD AND CONCERT PIANIST MR. JEFFERY CORRY - FEBRUARY 24, 2018 AT 3:00 PM!
Food Baskets for Thanksgiving

The Missionary Ministry takes a well deserved rest after distributing twenty food baskets for Thanksgiving 2017 to help feed families in our Montgomery County Community. ​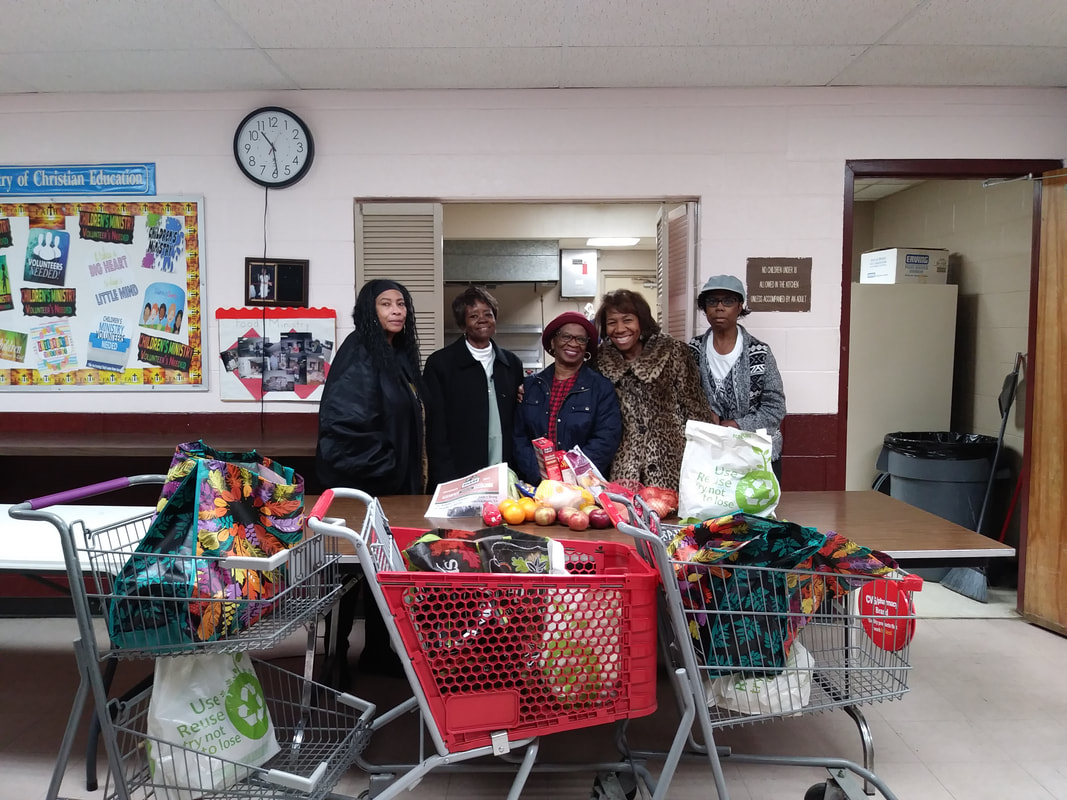 WOMEN'S DAY CELEBRATION 2017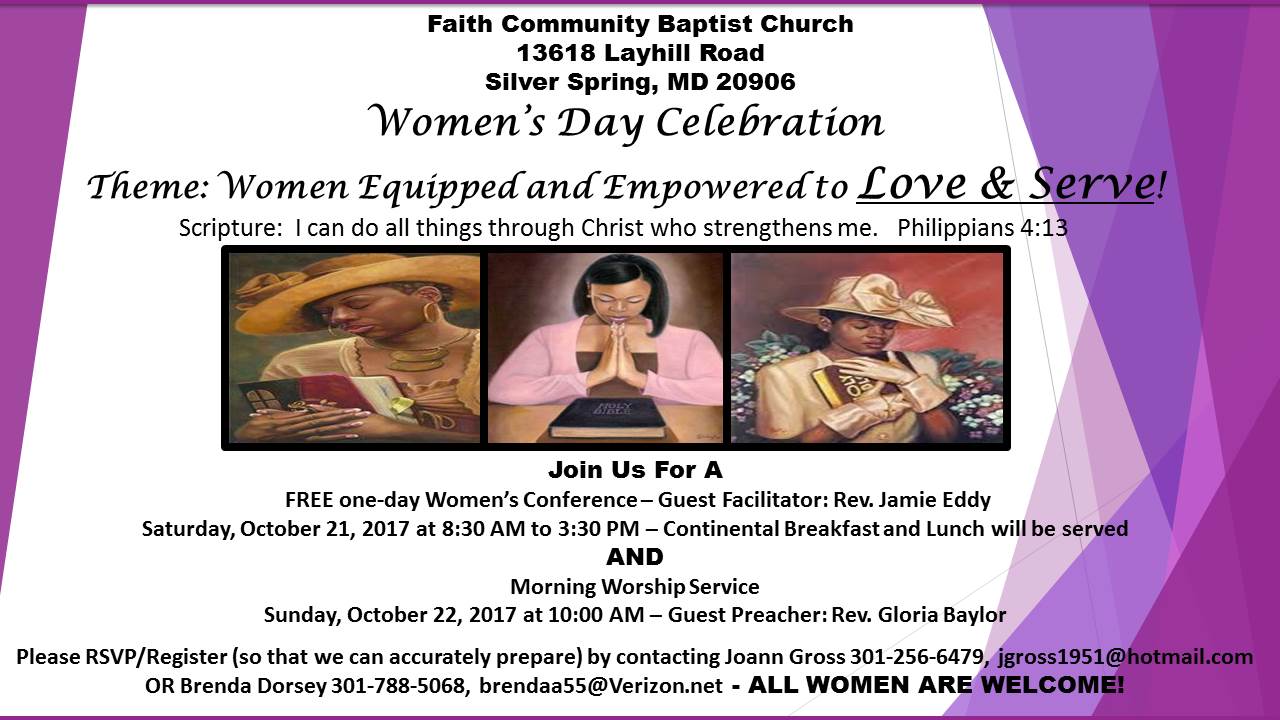 OKTOBERFEST 2017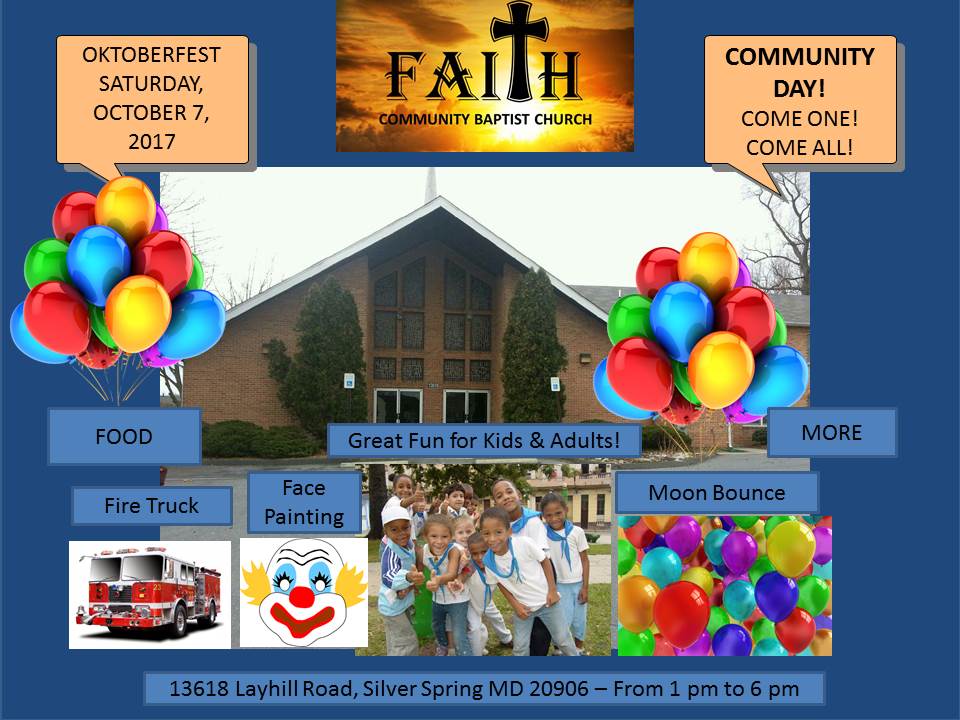 WELCOMING BABY JOELI NGONDE NGOH EKEME!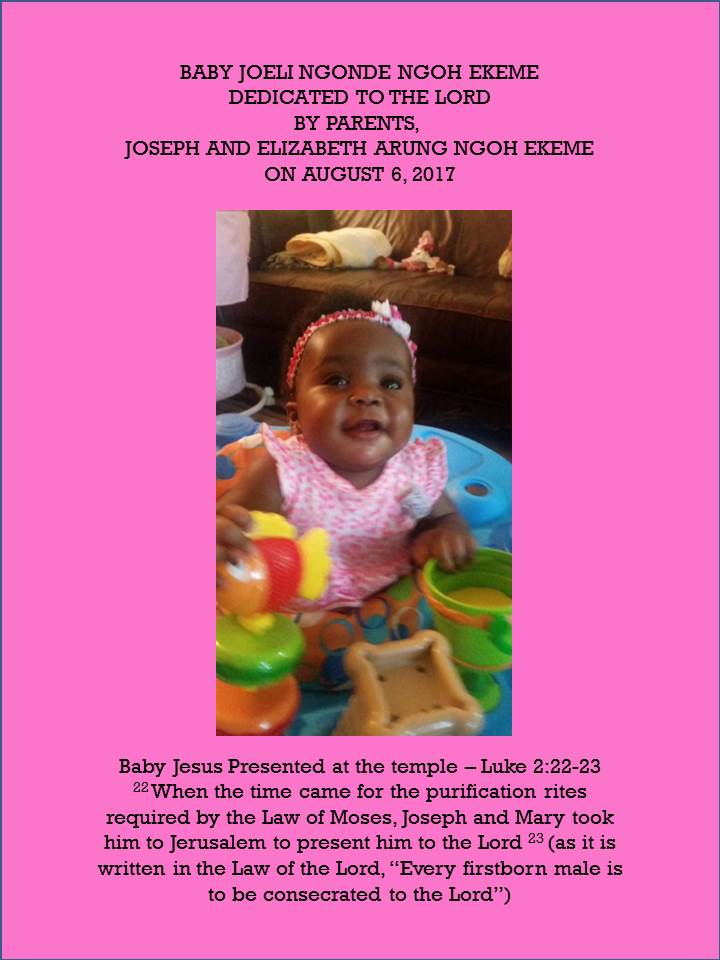 Literary Cafe ... Authors Showcase
On Saturday June 3rd 2017, Montgomery County (MD) Alumnae Chapter of Delta Sigma Theta Sorority, Inc. - Arts and Letters held its second annual Literary Café and Authors Showcase … an Afternoon of Poetry, Praise and Music at Faith Community Baptist Church in Silver Spring. Approximately 25 sorors, and over 130 families, friends and community members attended this wonderful event. This year, we had 7 diverse authors on the panel, ranging from a celebrated 90 year old who has written numerous books to a 10 year old girl who has already published two books! They were awesome! Audience members were also treated to an array of entertainment ranging from opera singing, instrumental music selections, spoken word and poetry. The final act of the program was a performance by some of the girls who had participated in the Argyle Literacy and Mentoring Program, in which they acted out a mime of one of the selections from the book "Brown Girl Dreaming" by Jacquelyn Woodson. It was a delightful program, enjoyed by all who attended, and we look forward to bringing it back to the community next year.
---