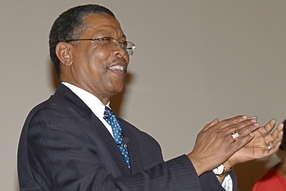 Pastor James E. Boney and the Faith Community Baptist Church family welcome you and invite you to join us for any of our Church Services and Bible Study.
Sunday School - 9 am.
Sunday Morning Church Service - 10 am.
Children Church - 10 am
Wednesday Night Bible Study - 7 pm.​
---
Children Church


FCBC provides Children Church for our children which starts just before the Message is delivered for the adult Sunday Morning 10 am Service. The children enjoy Bible lessons and teachings at the children level along with snacks and other fun activities.
THE SPIRIT IS MOVING AT FAITH COMMUNITY BAPTIST CHURCH
"Moye Ensemble Blessed us on September 10 with a Concert of Gospel Music that was Christ Centered and Power Packed by the Holy Spirit. They sang to the Glory and Honor of our Lord and Savior - Jesus Christ. They moved and inspired us with their Powerful renditions of Classical Christian songs. Their Performance was Electrifying and Uplifting. TO GOD BE THE GLORY!!!
FCBC participated with JOY in the Smart Start Program of Montgomery County! The effort was organized by Rev. Dr. Elwood Raphael Gray and Mr. James Stowe, Director of Human Rights, and provided Backpacks and School supplies to over 500 Montgomery County school children! The event was held on Thursday - August 31, 2017 at the Silver Spring Civic Center at One Veterans Plaza
FCBC Members Stepping for the Lord
at the Light of Faith Non-Denomination Church
Fashion and Talent Show
​on August 26, 2017
UPCOMING EVENTS!
FAITH COMMUNITY BAPTIST CHURCH
PRESENTS OKTOBERFEST - SATURDAY, OCTOBER 7, 2017
FOOD & FUN FOR THE WHOLE FAMILY!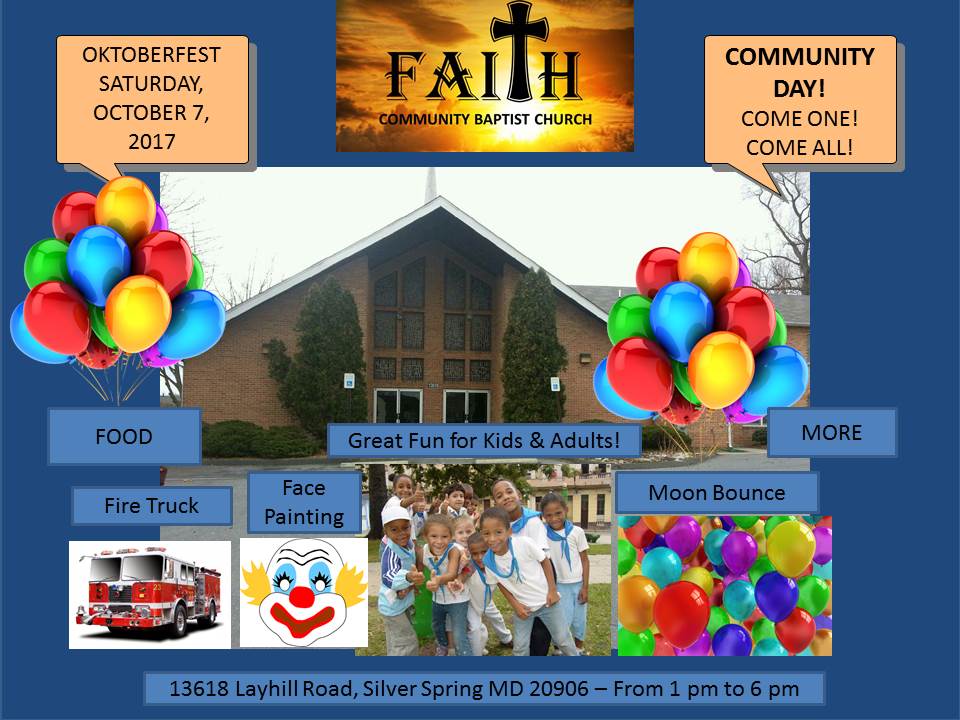 IT'S ALMOST HERE!
LORD, REVIVE US AGAIN AT THE MONTGOMERY COUNTY COUNTY-WIDE REVIVAL!
OCTOBER 2-4, 2017
SPONSORED BY THE BLACK MINISTERS' CONFERENCE
​OF MONTGOMERY COUNTY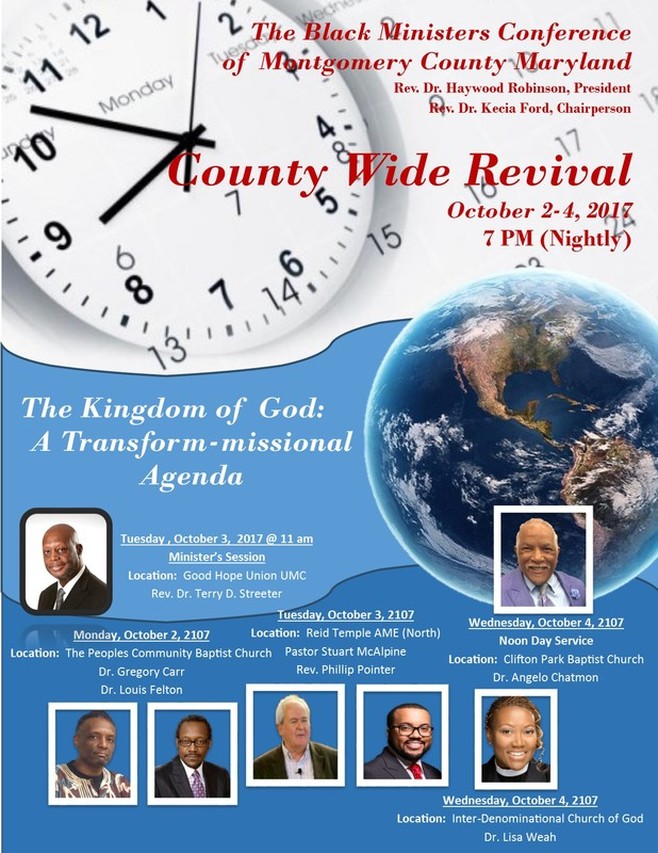 FAITH COMMUNITY BAPTIST CHURCH
WOMEN'S DAY CELEBRATION - SATURDAY & SUNDAY, OCTOBER 21-22, 2017
WOMEN EQUIPPED AND EMPOWERED TO LOVE & SERVE!